Holly Danley (Dansbury) at the check-in table welcomes Liz Roszel (Aubrey) and Debbie Tantum (Kuser)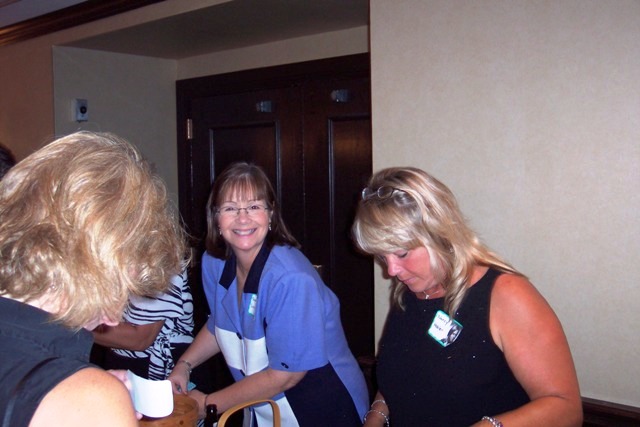 Sheila Servis and Nancy Hobler checking people in.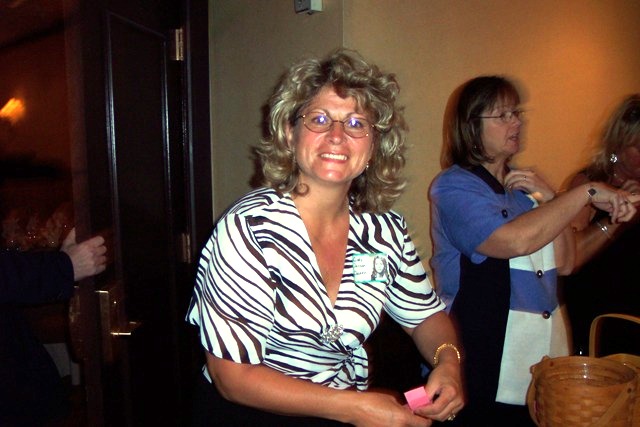 Cindy Davison (Clausen) hands out the drink tickets
Ted Baruch, Reunion Treasurer, issuing some checks.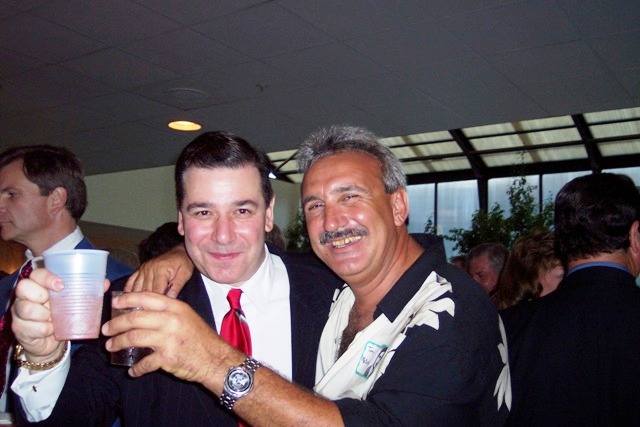 Two old troublemakers toast one another. Robert Manduca & Anthony Matarese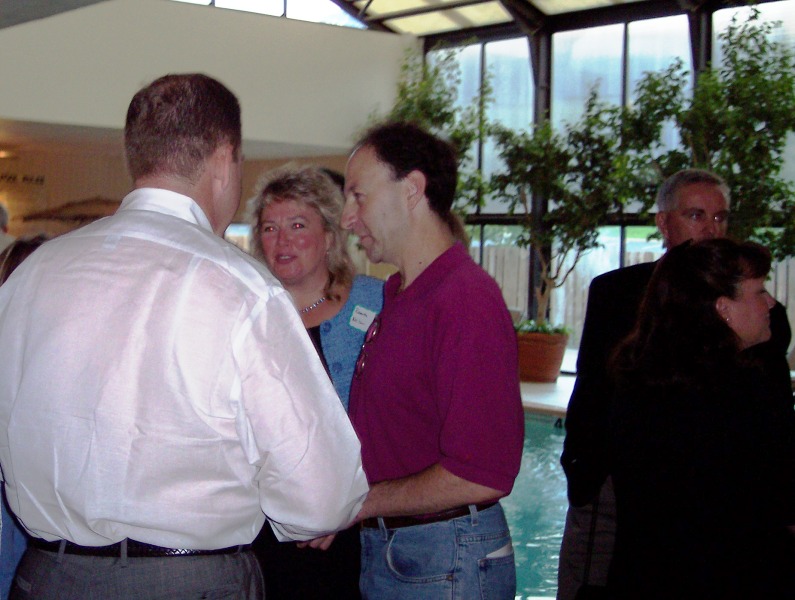 Cocktail hour by the pool. Roberta Nelson & Mike Diamond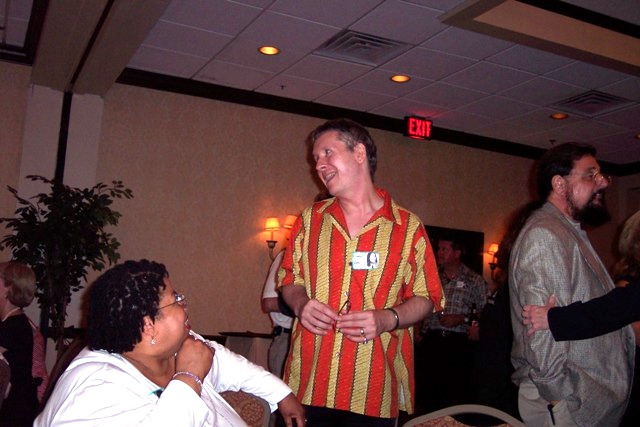 Charley Roth catches up with Elaine Ware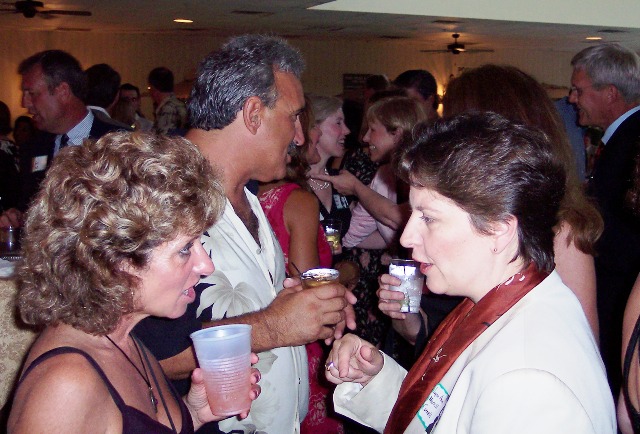 Bette Gavalchin (Farber) chats with Lynn Ann Merrill (Cornell)
John Figueroa under the spotlight!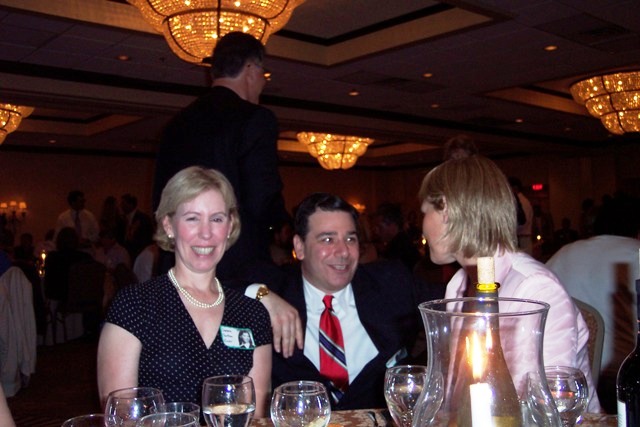 Jennifer Reed (Bakker), Debbie Tatum (Kuser) & Robert Manduca Alumni, Mrs. Baker's 1st. Grade Class 1962. Hey, we even remembered our phonics!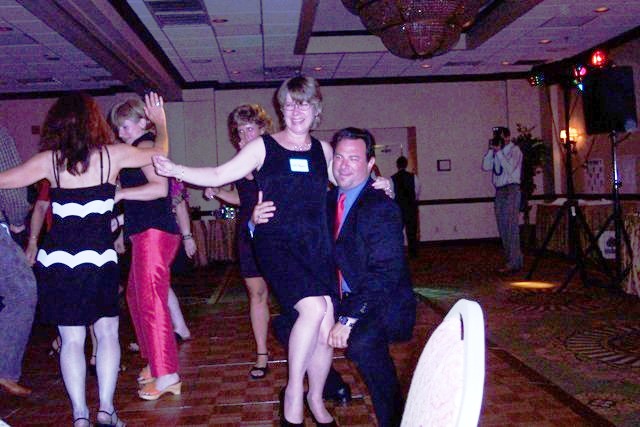 Randy Sutton snatching women off the dance floor.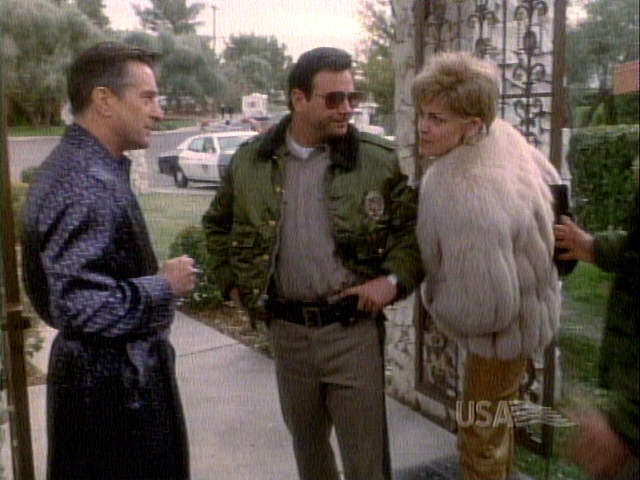 Randy Sutton tells Robert DeNiro and Sharon Stone they can't crash our party.
Jim Chambers, Rex Hay, George Grant, Eddie DiPiano & Bob Zinsmeister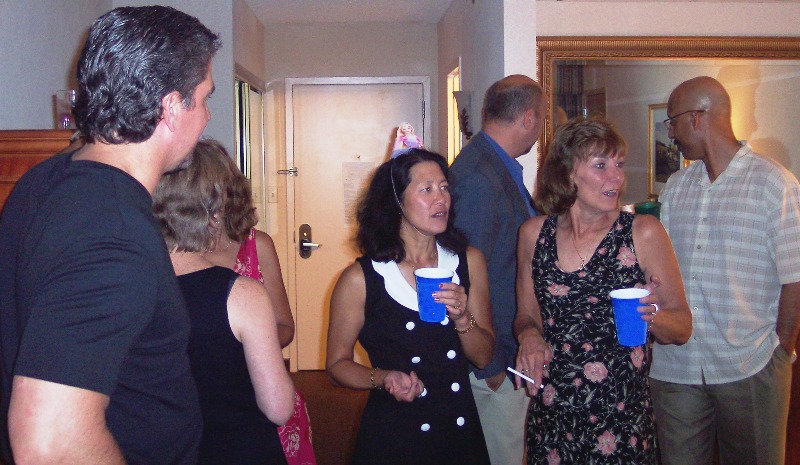 Partying at an undisclosed location. Jim Wetterling, Mary Eng (Lui), Helen Cipelli (Wissel), Mark Campbell, & Keith Rendall.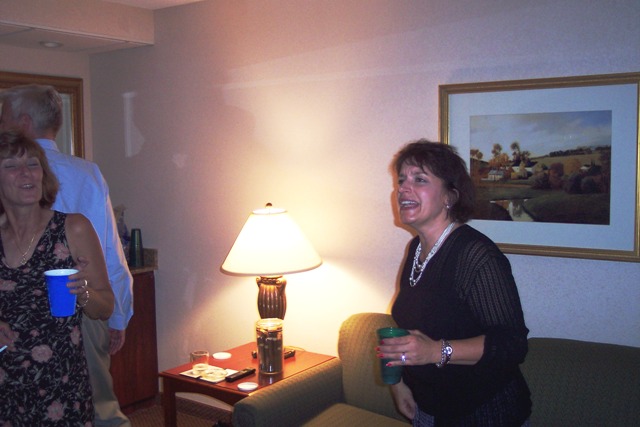 Helen Cipelli (Wissel) & Judy Kurosky (Aher) singing in the wee hours of the morning. We were luckly Jim had the room next to ours.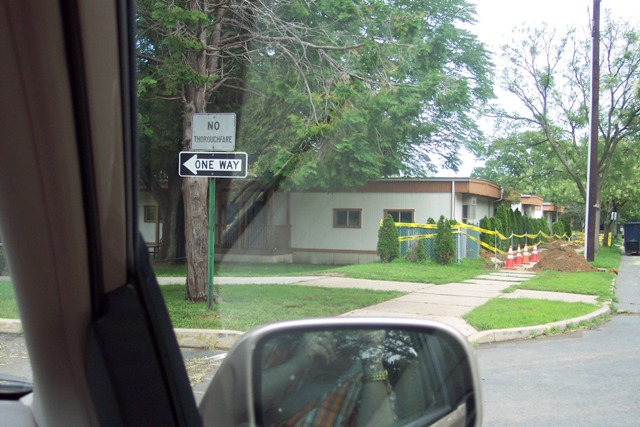 PHS turned what used to be a student parking lot into a mobile home park.
The circle around the flagpole seems to have been replaced with a mud pit.